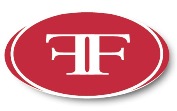 As the Real Estate market heats up, I'm sure you are noticing an increase in renovated homes and "flips" in the Tampa area. You know these homes: beautiful and trendy backsplash and tile work, new floors, and appliances still in the blue "never used" wrapping. The instant appeal of these homes is a "low maintenance & move-in ready" mentality, but is there more to it than meets the eye? What REALLY are the important factors to consider? Spoiler alert - it's not the fun, glitzy and glam things.
Maybe you have, or maybe you haven't heard the term "4-Point Inspection." For all of the people out there who have NO idea what I am talking about, this refers to an inspection report that your insurance company requires in order for a person to obtain homeowners' insurance and, in turn, financing. Meaning, if you are hoping to finance a home: no homeowners' insurance = no banks willing to lend to you. This type of insurance looks at the four main "points" in a home: Roof, HVAC, Electrical, and Plumbing. If the inspector and insurance company deem any of these four items to be too old or faulty, a clear 4-PT will not be obtained, even if the home has been newly painted a very relaxing "greige".

This means the most important factors are the main four points of a home. But are there other items we should also be keeping an eye on, instead of embodying a magpie and trying to collect new and shiny things? Well yes, as a matter of fact, there are! Here are a few more items that should be on your checklist to investigate as you walk through a potential new home.
Check floors for discolorations, especially near the corners of the room. Also, check for warping (bloated looking floorboards). These two issues could point to signs of water intrusion. If there is water damage to the floors, the damaged floorboards could just be the tip of the iceberg. Mold is a nasty foe you never want to meet!
Discoloration in the ceilings and corners of a room. Once again: signs of water damage. Is the roof leaking? Are the wood rafters and beams in the ceiling molded and warped, compromising the roof's integrity as well? Is there mold breeding in the drywall?
Make sure to talk a walk around the entire exterior of the home. Wood rot located in wood frame homes would need to be replaced, as that's also a perfect opportunity for termites to set up shop. For block homes, that stair step crack is important to look for, as it could point to foundation issues.
Are the windows single- or double-pane (one or two layers of glass)? This will impact your insurance premium (and your monthly payments since insurance is rolled into your monthly payment sum) as well as your electric bill each month. Newer windows will also aid in the resale of the property in the future.
Listen, we love cute and beautiful homes as much as the next HGTV-obsessed, reno-junky. But in terms of buying a home, it's always smarter to go with the home that has a "great personality" rather than the Instagram model you've been drooling over without realizing that he/she is robbing you blind. An old adage about judging books by their covers comes to mind…